latest news

our services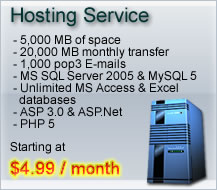 Intranet/Ethernet Applications
Control Panels for Websites
Web Applications

Intranet/Ethernet Applications
Category: Intranet / Ethernet Applications
The emerging trend of programs for companies are the Web-based programs. The benefits are endless: no need to install any additional software on the PC, simply open your browser and you are ready to use all program features. If your server is connected to the Internet you can access the program from anywhere in the world.
Your customers can send orders to you, see the history of their orders, change profiles, etc., and all this simply by using your browser.
APP Solutions develops these applications customized to your business, adapting it to your requirements, giving rise to a custom application to your needs as a company.

Control Panels for Websites
Category: Control Panels for Websites
If you have a website and you depend on others to update the content of your website, we can help you to improve this process, developing a full site administration.
Your website can be managed with an Administration Module. This module is very user friendly, you don't need any programming knowledge. All changes are made in real time and all your userzs can see the changes right away.

Web Applications
Category: Web Applications
One of our main attractiveness is to develop advanced applications in programming languages in the Web environment, the most utilized languages being ASP and PHP, both handled through data bases, MS SQL as well as MySQL or MS Access; giving rise thus to 100% dynamic applications.